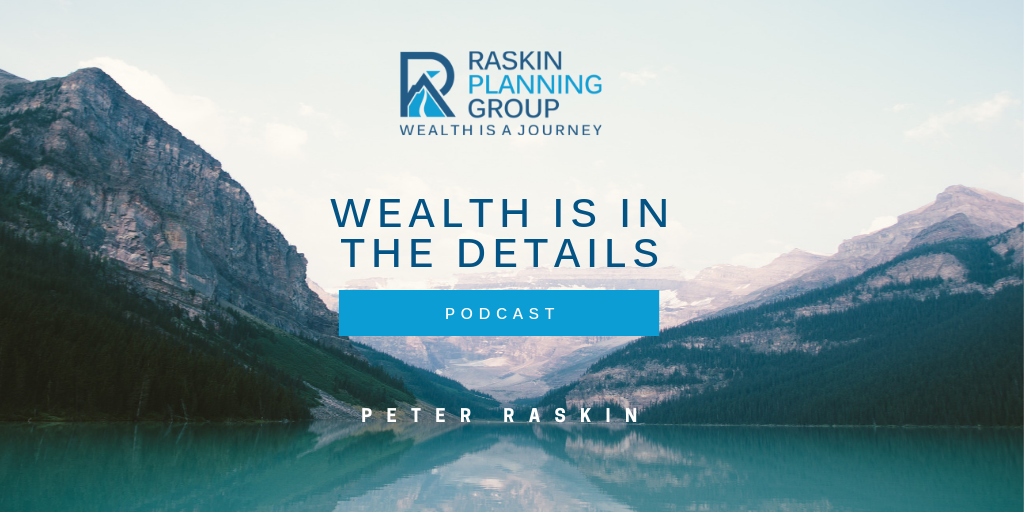 Episode 22 – To Roth or Not to Roth
Podcast: Play in new window | Download | Embed
Subscribe: Google Podcasts | Spotify | Stitcher | Email | TuneIn | RSS | More
It's an age-old question: to Roth or not to Roth? Deciding whether to use a Roth IRA for your retirement savings can be a tricky decision.
In this episode of Wealth Is in the Details Podcast, Peter Raskin explains the parameters of the Roth IRA and helps you to decide whether it's right for you.
In this episode, you will learn:
The difference between the traditional and Roth IRA

How a Roth IRA can save you money in taxes

Who is eligible for a Roth IRA

What happens with inherited Roth IRA funds

And more!
Tune in to learn the ins and outs of Roth IRAs and to see if they are the right option for you!
Resources:  Raskin Planning Group
CRN-2686578-081519
Disclosure: The is not intended to be a substitute for professional investing advice always seek the advice of your financial adviser or other qualified financial service provider with any questions you may have regarding your investment planning.
Peter Raskin is a registered representative of Lincoln Financial Advisors.
Securities offered through Lincoln Financial Advisors Corp., a broker/dealer. Member SIPC. Investment advisory services offered through Sagemark Consulting, a division of Lincoln Financial Advisors, a registered investment advisor. Insurance offered through Lincoln affiliates and other fine companies. Raskin Planning Group is not an affiliate of Lincoln Financial Advisors.
Lincoln Financial Advisors Corp. and its representatives do not provide legal or tax advice. You may want to consult a legal or tax advisor regarding any legal or tax information as it relates to your personal circumstances.