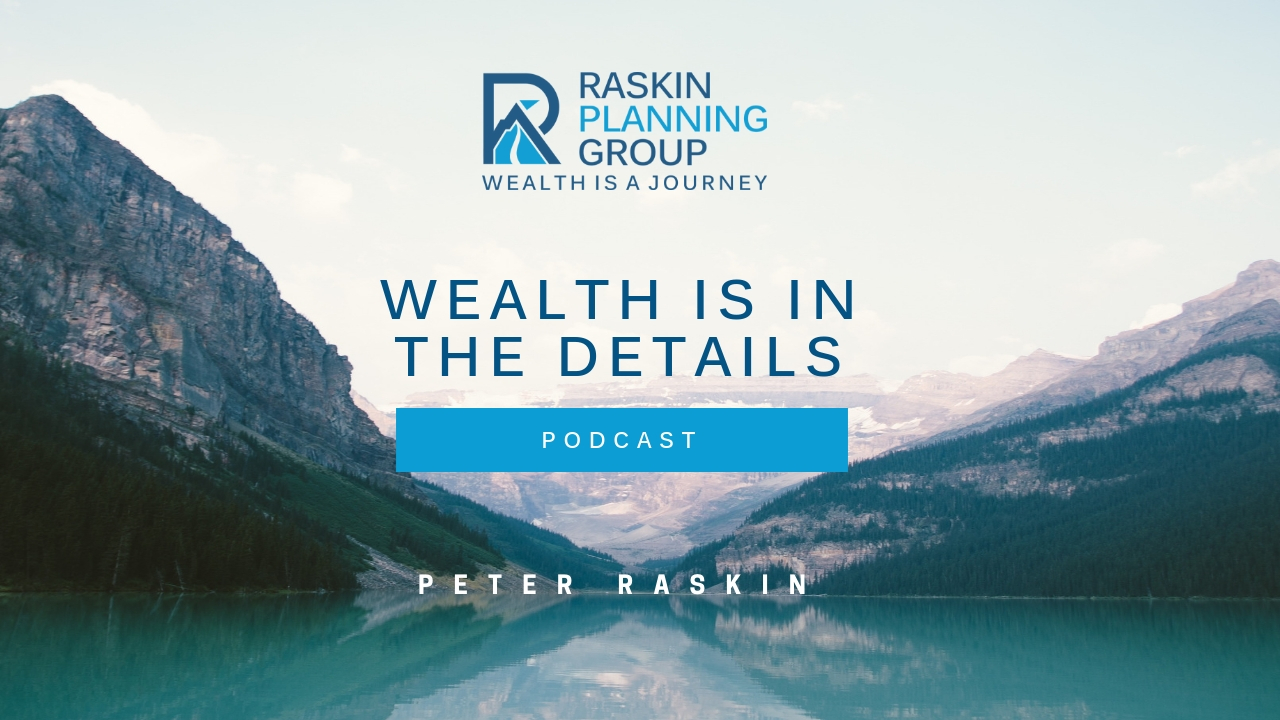 Episode 25 – Do You Know Your Investment Risk Tolerance?
Podcast: Play in new window | Download | Embed
Subscribe: Google Podcasts | Spotify | Stitcher | Email | TuneIn | RSS | More
For many Americans, the idea of "risk" when it comes to your investments can be scary. You want to feel secure in your finances, especially when it comes to your future. 
In this episode, Peter Raskin debunks common misconceptions about risk in the market and explains why risk can be a good thing. 
In this episode, you will learn:
What makes risk in your investments different from risk in gambling

Why Peter says you can construct a portfolio to meet all levels of risk tolerance

The four aspects of risk in investments

Why "risk tolerance" is not a value statement

Why short- and long-term objectives are imperative to determining risk tolerance

And more!
Tune in today to learn more about risk tolerance and how to plan with risk in mind. 
Resources  Raskin Planning Group | Episode 8: Financial Decision Making Isn't Always Rational
Disclosure: This is not intended to be a substitute for professional investing advice always seek the advice of your financial adviser or other qualified financial service provider with any questions you may have regarding your investment planning.
Peter Raskin is a registered representative of Lincoln Financial Advisors.
Securities offered through Lincoln Financial Advisors Corp., a broker/dealer. Member SIPC. Investment advisory services offered through Sagemark Consulting, a division of Lincoln Financial Advisors, a registered investment advisor. Insurance offered through Lincoln affiliates and other fine companies. Raskin Planning Group is not an affiliate of Lincoln Financial Advisors.
Lincoln Financial Advisors Corp. and its representatives do not provide legal or tax advice. You may want to consult a legal or tax advisor regarding any legal or tax information as it relates to your personal circumstances.
CRN-2794102-102519