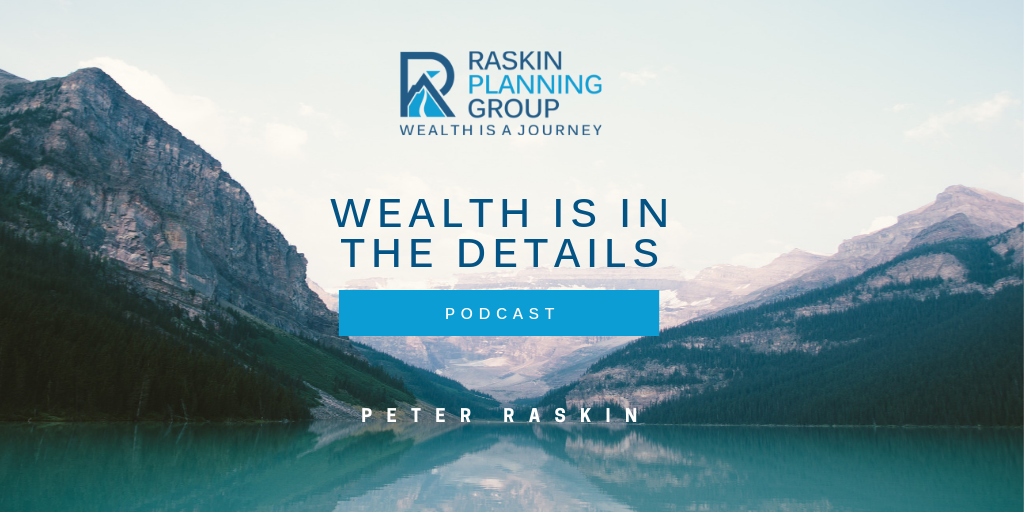 Episode 33 – 5 Financial Actionable Items For COVID-19
Podcast: Play in new window | Download | Embed
Subscribe: Google Podcasts | Spotify | Stitcher | Email | TuneIn | RSS | More
Everyone is nervous during this pandemic. But what should you focus on when trying to arrange your finances?
Today, Peter Raskin talks about the effect COVID-19 has on the financial market and individual portfolios alike. Peter also shares five action items you should look at when dealing with personal finances to help both you and your money.
In this episode, you will learn:
Five action items to think about during COVID-19 

The effect the virus has had on the financial market

How your portfolio can change during this crisis

And more!
Listen in now to learn five action items to consider during this COVID-19 pandemic.
Raskin Planning Group ❘ Email ❘ Raskin Planning Group White Papers
CRN-3058312-042420
Disclosure: The is not intended to be a substitute for professional investing advice always seek the advice of your financial adviser or other qualified financial service provider with any questions you may have regarding your investment planning.
Peter Raskin is a registered representative of Lincoln Financial Advisors.
Securities offered through Lincoln Financial Advisors Corp., a broker/dealer. Member SIPC. Investment advisory services offered through Sagemark Consulting, a division of Lincoln Financial Advisors, a registered investment advisor. Insurance offered through Lincoln affiliates and other fine companies. Raskin Planning Group is not an affiliate of Lincoln Financial Advisors.
Lincoln Financial Advisors Corp. and its representatives do not provide legal or tax advice. You may want to consult a legal or tax advisor regarding any legal or tax information as it relates to your personal circumstances.