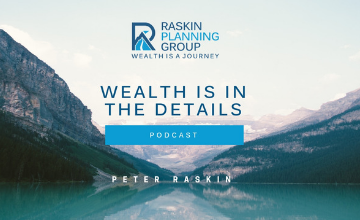 66. The Conversation About Healthcare Advocacy with Dianne Savastano
Podcast: Play in new window | Download | Embed
Subscribe: Google Podcasts | Spotify | Stitcher | Email | TuneIn | RSS | More
The healthcare system can be difficult to navigate—between the technical terms, the insurance and the after care for patients. Healthcare advocates offer support as they guide you down the path to making the best decisions for you.
In this episode, Peter Raskin is joined by Dianne Savastano, founder and principal of Healthassist. Dianne shares her personal experience as a healthcare advocate and as someone who has used the same tips she gives to others. Dianne provides examples of how healthcare advocates can be a benefit to anyone at any point in their life.
Dianne discusses:
Resources
Connect with Dianne:
Connect with Peter: 
CRN-3720992-081721
Disclosure: This is not intended to be a substitute for professional investment advice. Always seek the advice of your financial adviser or other qualified financial service providers with any questions you may have regarding your investment planning.
Peter Raskin is a registered representative of Lincoln Financial Advisors.
Securities offered through Lincoln Financial Advisors Corp., a broker/dealer. Member SIPC. Investment advisory services offered through Sagemark Consulting, a division of Lincoln Financial Advisors, a registered investment advisor. Insurance offered through Lincoln affiliates and other fine companies. Raskin Planning Group is not an affiliate of Lincoln Financial Advisors.
Lincoln Financial Advisors Corp. and its representatives do not provide legal or tax advice. You may want to consult a legal or tax advisor regarding any legal or tax information as it relates to your personal circumstances.