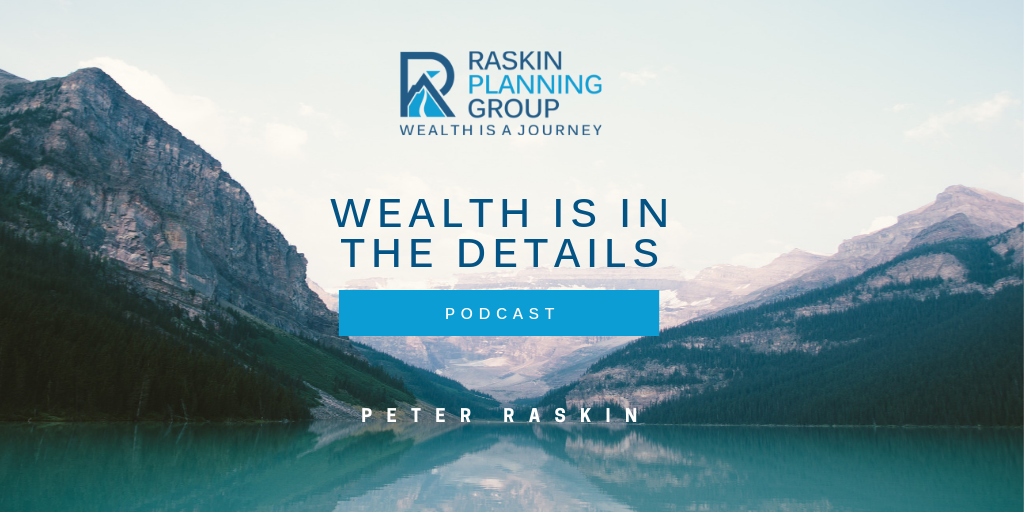 The Raskin Planning Group Team (Ep. 95)
Podcast: Play in new window | Download | Embed
Subscribe: Google Podcasts | Spotify | Stitcher | Email | TuneIn | RSS | More
By now, we all know about Peter Raskin and the phenomenal guests we've had on the show so far, but who is on the rest of the team at Raskin Planning Group?
In this episode, Peter Raskin introduces several of his colleagues at the Raskin Planning Group. Alex LaCroce, Kathryn Broy, Nathanael Lukens, and Ellen Reynoldson tell the listeners about themselves and what they do. 
Peter and his colleagues discuss:
Resources:
Connect With Alexander LaCroce:
Connect With Kathryn Broy:
Connect With Nathanael Lukens:
Connect With Ellen Reynoldson:
Connect With Peter Raskin: 
Schedule Time with Peter:
CRN-5446557-020223
Disclosure: This is not intended to be a substitute for professional investment advice. Always seek the advice of your financial adviser or other qualified financial service providers with any questions you may have regarding your investment planning.
Peter Raskin is a registered representative of Lincoln Financial Advisors.
Securities offered through Lincoln Financial Advisors Corp., a broker/dealer. Member SIPC. Investment advisory services offered through Sagemark Consulting, a division of Lincoln Financial Advisors, a registered investment advisor. Insurance offered through Lincoln affiliates and other fine companies. Raskin Planning Group is a marketing name for registered representatives of Lincoln Financial Advisors.
Lincoln Financial Advisors Corp. and its representatives do not provide legal or tax advice. You may want to consult a legal or tax advisor regarding any legal or tax information as it relates to your personal circumstances.