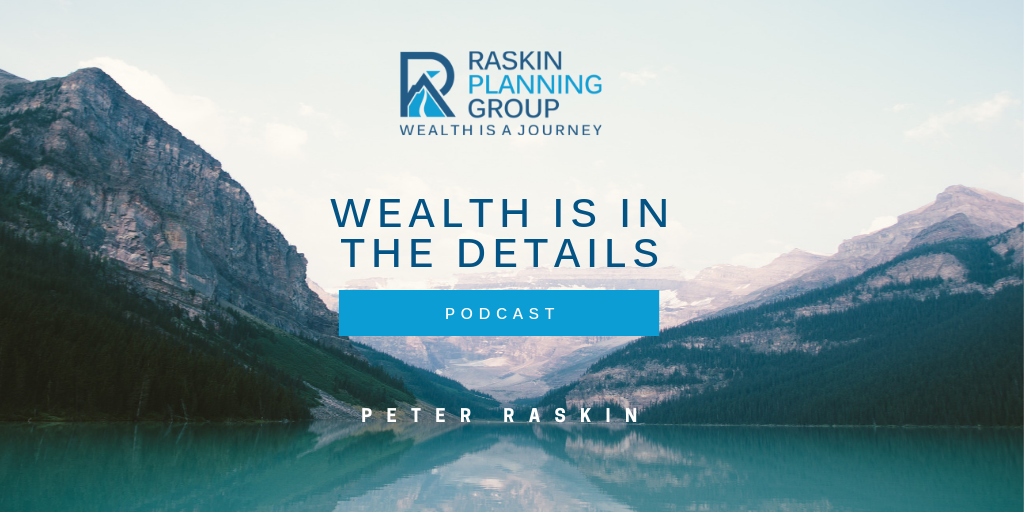 Protect Yourself Against Cyber Crime and Identity Theft (Ep. 78)
Protect Yourself Against Cyber Crime and Identity Theft (Ep. 78)
Podcast: Play in new window | Download | Embed
Subscribe: Google Podcasts | Spotify | Stitcher | Email | TuneIn | RSS | More
The saying "prevention is better than the cure" is typically reserved when discussing physical health.  
What if we said the same phrase can be applied to cyber crime and identity theft as well?
In this episode, Peter Raskin discusses steps that you can take to reduce your chances of identity theft or a cyber crime attack. Most hackers don't want to work that hard, so it's important to take protective measures to reduce your risk of a cyber attack or identity theft.
Peter discusses:
The three ways to reduce your risk online

The importance of signing up for e-delivery of all financial documents

Why children and seniors tend to be more susceptible to identity theft and cyber crime

Why he coaches his staff not send funds via email without in-person meeting first

How to protect your computer from fraud and cyber threats 

And more!
Connect with Peter: 
Schedule Time with Peter
CRN-4668703-041122
Disclosure: This is not intended to be a substitute for professional investment advice. Always seek the advice of your financial adviser or other qualified financial service providers with any questions you may have regarding your investment planning.
Peter Raskin is a registered representative of Lincoln Financial Advisors.
Securities offered through Lincoln Financial Advisors Corp., a broker/dealer. Member SIPC. Investment advisory services offered through Sagemark Consulting, a division of Lincoln Financial Advisors, a registered investment advisor. Insurance offered through Lincoln affiliates and other fine companies. Raskin Planning Group is a marketing name for registered representatives of Lincoln Financial Advisors.
Lincoln Financial Advisors Corp. and its representatives do not provide legal or tax advice. You may want to consult a legal or tax advisor regarding any legal or tax information as it relates to your personal circumstances.