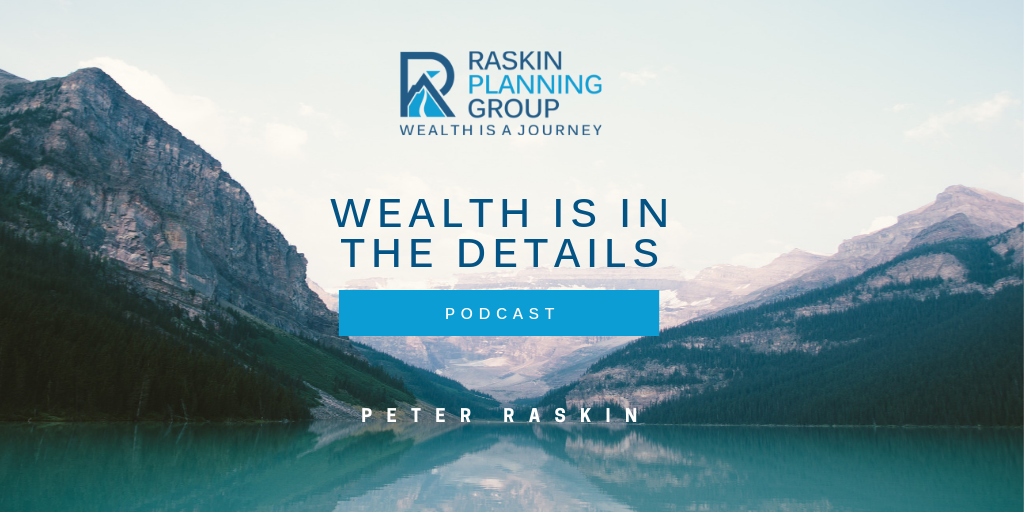 Navigating Market Uncertainty: How to Stay Calm and Invest Smart (Ep. 99)
Podcast: Play in new window | Download | Embed
Subscribe: Google Podcasts | Spotify | Stitcher | Email | TuneIn | RSS | More
After multiple conversations, Peter has noticed that while his clients are not panicking and selling their stocks and bonds, they are holding onto their assets and feeling uneasy about the current state of the markets.
When everyone around you is talking about a potential recession, it is normal to feel anxious. However, it is important to have a solid plan in place to meet your short- and long-term financial needs.
In this episode, Peter Raskin shares his insights on investing amidst market volatility and how to structure your investments to meet cash flow requirements and prepare for the future.
Peter discusses:
Why you should not try to time the market (based on data about past recessions)

Safe and liquid investment options that can help you meet your short-term needs

The importance of planning for a "worst case scenario"

The benefits of working with professionals, such as advisors, attorneys, and accountants

And more
Connect with Peter: 
Schedule Time with Peter:
CRN-5674100-050823
Disclosure: This is not intended to be a substitute for professional investment advice. Always seek the advice of your financial adviser or other qualified financial service providers with any questions you may have regarding your investment planning.
Peter Raskin is a registered representative of Lincoln Financial Advisors.
Securities offered through Lincoln Financial Advisors Corp., a broker/dealer. Member SIPC. Investment advisory services offered through Sagemark Consulting, a division of Lincoln Financial Advisors, a registered investment advisor. Insurance offered through Lincoln affiliates and other fine companies. Raskin Planning Group is not an affiliate of Lincoln Financial Advisors.
Lincoln Financial Advisors Corp. and its representatives do not provide legal or tax advice. You may want to consult a legal or tax advisor regarding any legal or tax information as it relates to your personal circumstances.