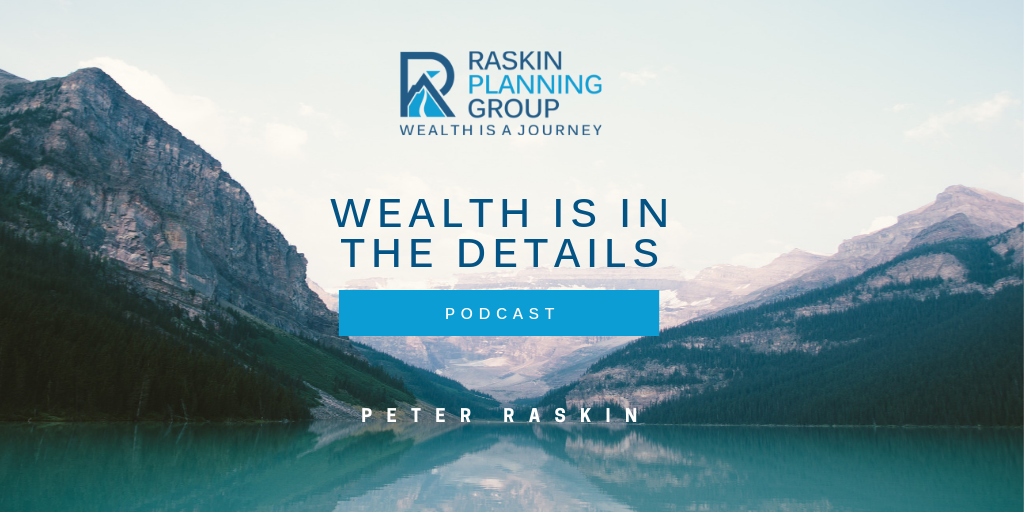 71. Cash Is King
71. Cash Is King
Podcast: Play in new window | Download | Embed
Subscribe: Google Podcasts | Spotify | Stitcher | Email | TuneIn | RSS | More
Storing money under your mattress may give you easy access to those funds, but it is also a far less secure saving strategy. Depositing your cash in the bank gives you access and security.
In this episode, Peter Raskin discusses the importance of liquidity and cash within your financial plan. He reveals how your cash is protected while in the bank and why you should maintain easily accessible assets in case of emergency. Peter shares options for saving your liquid assets, why you should consider avoiding risky investments despite their growth and the long term benefits of certain liquid assets.
Peter discusses:
How FDIC protects your cash

Which types of accounts and investments are considered liquid assets

Why you should not necessarily risk your assets for increased growth

The long-term impact of liquid assets

And more!
Connect with Peter: 
CRN-3931633-112321
Disclosure: This is not intended to be a substitute for professional investment advice. Always seek the advice of your financial adviser or other qualified financial service providers with any questions you may have regarding your investment planning.
Peter Raskin is a registered representative of Lincoln Financial Advisors.
Securities offered through Lincoln Financial Advisors Corp., a broker/dealer. Member SIPC. Investment advisory services offered through Sagemark Consulting, a division of Lincoln Financial Advisors, a registered investment advisor. Insurance offered through Lincoln affiliates and other fine companies. Raskin Planning Group is not an affiliate of Lincoln Financial Advisors.
Lincoln Financial Advisors Corp. and its representatives do not provide legal or tax advice. You may want to consult a legal or tax advisor regarding any legal or tax information as it relates to your personal circumstances.