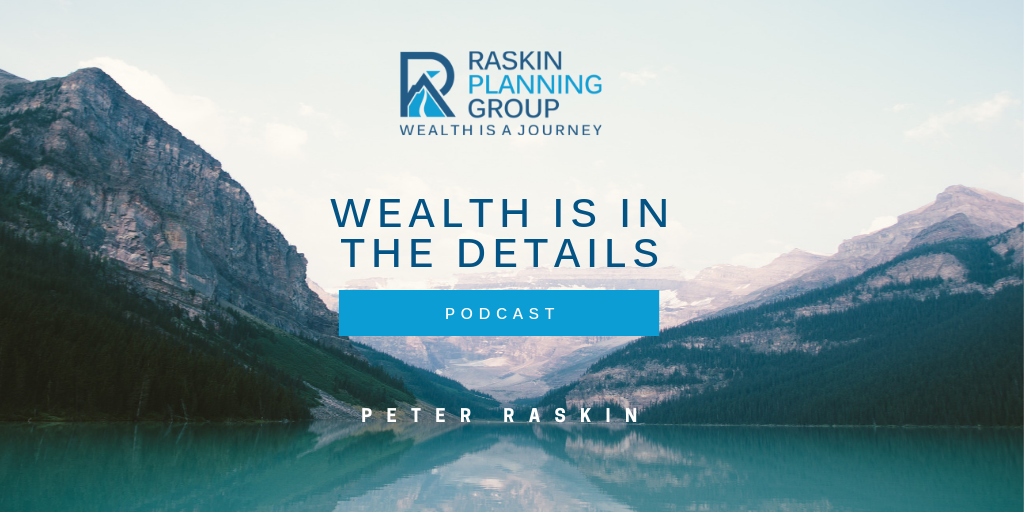 Episode 42 — Lives Well-Lived and Well-Planned
Podcast: Play in new window | Download | Embed
Subscribe: Google Podcasts | Spotify | Stitcher | Email | TuneIn | RSS | More
As a financial planner, Peter Raskin has the privilege of accompanying families on their journey through life. He also has the pleasure of seeing first-hand how comprehensive financial planning can enhance a family's life. 
Today, Peter Raskin highlights how planning can lead to well-lived lives. He reveals why and how some people become millionaires without the flashy cars and large houses and recounts the story of one man who became a millionaire through smart financial decisions and consistent savings.
In this episode, you will learn:
The difference between an under accumulator and a prodigious accumulator of wealth

Why millionaires tend to accumulate wealth

How a comprehensive financial plan can help you achieve a well-lived life

The benefits of a balanced portfolio

And more!
Tune in now to discover how your financial plan can help you achieve a well-lived life!
CRN-3218224-082620
Raskin Planning Group ❘ The Millionaire Next Door by Thomas J Stanley
Disclosure: This is not intended to be a substitute for professional investment advice always seek the advice of your financial adviser or other qualified financial service provider with any questions you may have regarding your investment planning.
Peter Raskin is a registered representative of Lincoln Financial Advisors.
Securities offered through Lincoln Financial Advisors Corp., a broker/dealer. Member SIPC. Investment advisory services offered through Sagemark Consulting, a division of Lincoln Financial Advisors, a registered investment advisor. Insurance offered through Lincoln affiliates and other fine companies. Raskin Planning Group is not an affiliate of Lincoln Financial Advisors.
Lincoln Financial Advisors Corp. and its representatives do not provide legal or tax advice. You may want to consult a legal or tax advisor regarding any legal or tax information as it relates to your personal circumstances.