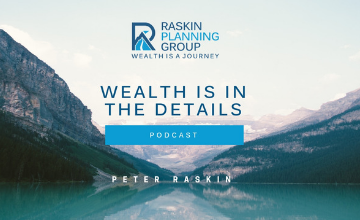 Episode 58 – What It's Like To Own, Run, and Manage A Construction Company – With Jeff McLinden
Episode 58 – What It's Like To Own, Run, and Manage A Construction Company – With Jeff McLinden
Podcast: Play in new window | Download | Embed
Subscribe: Google Podcasts | Spotify | Stitcher | Email | TuneIn | RSS | More
It's no secret that our kitchens and bathrooms constantly need improvements and upgrades, and JM Construction's Jeff McLinden is here to help. 
In this episode, Peter Raskin sits down with Jeff McLinden, owner of JM Construction, a small high-end remodeling company based in Framingham, Massachusetts. Jeff shares his company's perspective around proprietorship, management, and homeowner-related recommendations and services. 
You will learn:
JM Construction's strengths and weaknesses 

How the firm's honest communication and client education can positively impact a client's overall remodeling experience

The top four things homeowners should do as they start a remodeling process 

How word of mouth has contributed to JM Construction's growth 

And more!
Listen today to find out everything you need to know about JM Construction and how it functions from an owning and managing standpoint to a homeowner's standpoint!
Resources:
Raskin Planning Group: (617) 728-7433 | Peter Raskin | Jeff McLinden | JM Construction: (508) 861-7019 | Facebook | Remodelers Advantage  | Houzz  | The Julian Group
CRN-3575458-050321
Disclosure: This is not intended to be a substitute for professional investment advice. Always seek the advice of your financial adviser or other qualified financial service providers with any questions you may have regarding your investment planning.
Peter Raskin is a registered representative of Lincoln Financial Advisors.
Securities offered through Lincoln Financial Advisors Corp., a broker/dealer. Member SIPC. Investment advisory services offered through Sagemark Consulting, a division of Lincoln Financial Advisors, a registered investment advisor. Insurance offered through Lincoln affiliates and other fine companies. Raskin Planning Group is not an affiliate of Lincoln Financial Advisors.
Lincoln Financial Advisors Corp. and its representatives do not provide legal or tax advice. You may want to consult a legal or tax advisor regarding any legal or tax information as it relates to your personal circumstances.