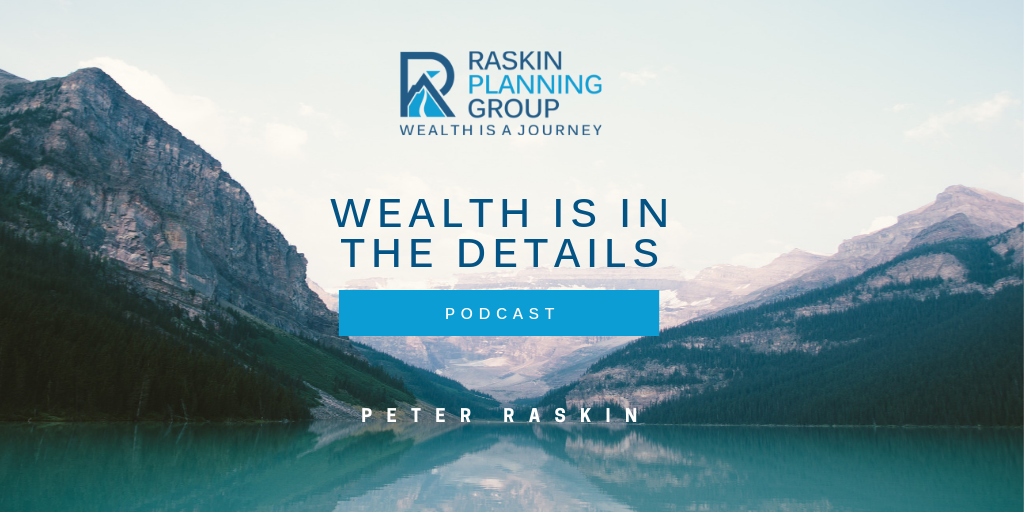 Solving Business Objectives With Mark Bronfman (Ep.90)
Podcast: Play in new window | Download | Embed
Subscribe: Google Podcasts | Spotify | Stitcher | Email | TuneIn | RSS | More
As a business owner what are you trying to achieve? What are you trying to do for people?
In this episode, Peter Raskin talks with Mark Bronfman, private wealth advisor at Lincoln Financial Group. He shares his knowledge and expertise about how he has helped business owners solve objectives over the years.
Mark discusses:
Resources:
Connect with Peter: 
Schedule Time with Peter
Connect with Mark Bronfman: 
About Mark Bronfman: 
Mark C. Bronfman is a  private wealth advisor affiliated with Sagemark Consulting and the founder of the BOLD Value team. Mark's practice focuses on executive compensation, capital structure, and legacy and business succession for business owners and key executives in middle-market companies. Mark joined Sagemark Consulting in 2003 and founded the BOLD Value team in 2005.
Mark has served as a private wealth advisor to over 100 middle-market business clients primarily in the revenue range of $25 million to $2 billion. These enterprises include professional services providers, private equity, government contracting, banking, real estate, manufacturing, retail, and engineering and systems integration. Mark also serves high-net-worth individuals, many of whom were previously owners and executives with middle-market companies.
Mark's consultative approach to strategy and planning draws on over 20 years of boardroom experience. Before affiliating with Sagemark Consulting, Mark had a successful career in management consulting, most recently serving as an equity partner with Accenture in Reston, Virginia, with an emphasis on business strategy, financial transactions, and business operations for Fortune 100 Global companies. Before working at Accenture, Mark served as a director with Deloitte Consulting, where he focused on Communications and High Technology as well as Litigation/Financial Services.
Mark has served on the board of the Association for Corporate Growth, National Capital Chapter and is an active member of the Financial Planning Association. Mark is also on the board of Congregation Beth El of Montgomery County. He earned an MBA from the Darden Graduate School of Business at the University of Virginia and holds a B.S. in Accounting from Penn State. A Certified Public Accountant*, Mark is a frequent speaker at industry events and has published articles in the Journal of Financial Planning and Worth Magazine. Mark and his family live in Bethesda, Maryland.
CRN-5070630-102822 
Disclosure: This is not intended to be a substitute for professional investment advice. Always seek the advice of your financial adviser or other qualified financial service providers with any questions you may have regarding your investment planning.
Peter Raskin is a registered representative of Lincoln Financial Advisors.
Securities offered through Lincoln Financial Advisors Corp., a broker/dealer. Member SIPC. Investment advisory services offered through Sagemark Consulting, a division of Lincoln Financial Advisors, a registered investment advisor. Insurance offered through Lincoln affiliates and other fine companies. Raskin Planning Group is not an affiliate of Lincoln Financial Advisors.
Lincoln Financial Advisors Corp. and its representatives do not provide legal or tax advice. You may want to consult a legal or tax advisor regarding any legal or tax information as it relates to your personal circumstances.