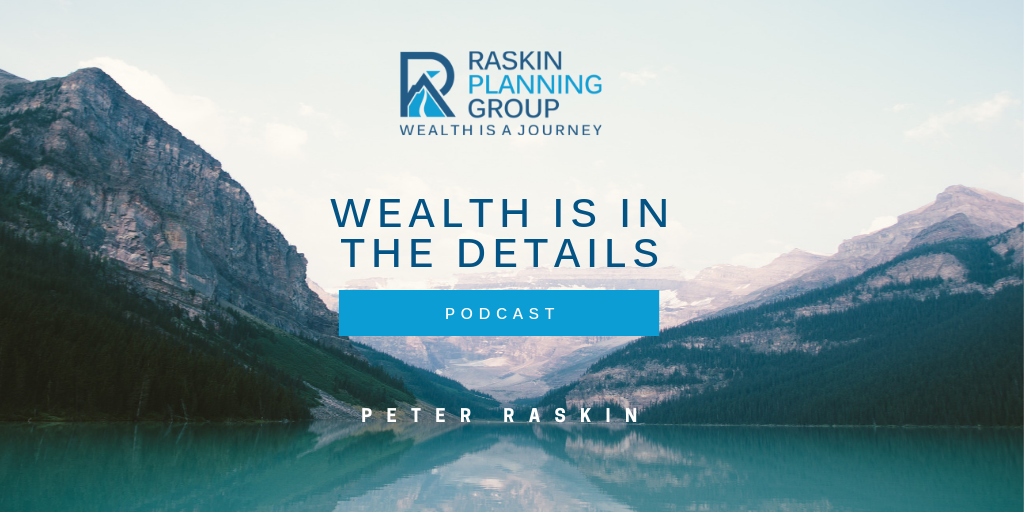 Episode 47 – What is Your Business Worth? — With Chris Mellen
Episode 47 – What is Your Business Worth? — With Chris Mellen
Podcast: Play in new window | Download | Embed
Subscribe: Google Podcasts | Spotify | Stitcher | Email | TuneIn | RSS | More
Over the years, Raskin Planning Group has developed a process to help small business owners exit their business on their terms. 
One major part of this planning process is understanding the factors that are involved in determining and appraising the value of business owners' most important and largest asset, their business.
In this episode, Peter sits down with Chris Mellen, managing director of Valuation Research Corporation. Chris shares some of his expert advice on business valuation and appraisals and breaks down what every business owner should know about the value of their business. 
In this episode, you will learn:

Why business owners typically underestimate risk


The 3 main buckets of business valuation

How economic shifts affect valuation

4 external factors that drive the benefit of gifting shares

And more!
Tune in to now to discover everything you need to know about the value of your business!  
Resources: Raskin Planning Group: (617) 728-7433 | peter.raskin@lfg.com | Valuation Research Corporation: (781) 501-1382 | Chris Mellen on LinkedIn  
 CRN-3353771-120220
Disclosure: This is not intended to be a substitute for professional investing advice. Always seek the advice of your financial adviser or other qualified financial service provider with any questions you may have regarding your investment planning.
Peter Raskin is a registered representative of Lincoln Financial Advisors.
Securities offered through Lincoln Financial Advisors Corp., a broker/dealer. Member SIPC. Investment advisory services offered through Sagemark Consulting, a division of Lincoln Financial Advisors, a registered investment advisor. Insurance offered through Lincoln affiliates and other fine companies. Raskin Planning Group is not an affiliate of Lincoln Financial Advisors.
Lincoln Financial Advisors Corp. and its representatives do not provide legal or tax advice. You may want to consult a legal or tax advisor regarding any legal or tax information as it relates to your personal circumstances.