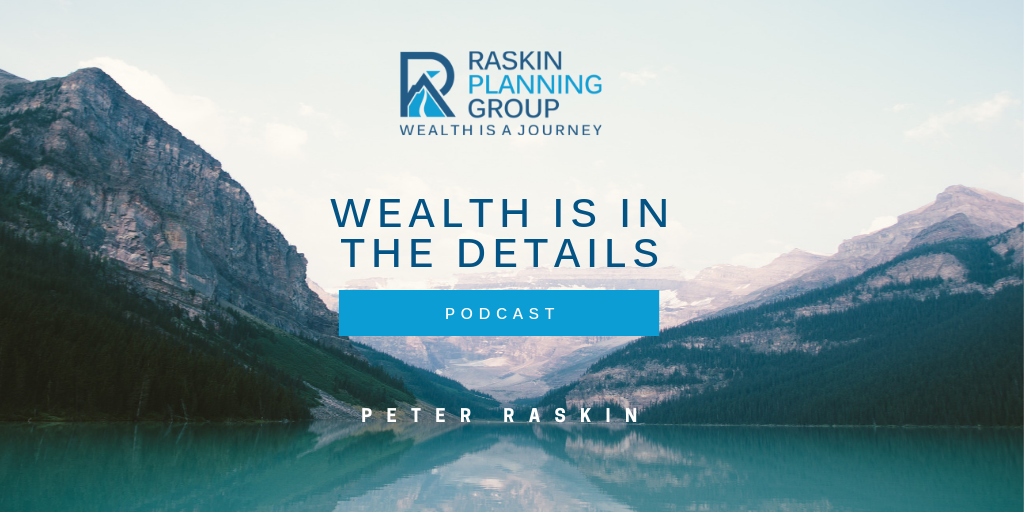 Episode 52: Giving to Create a Legacy
Podcast: Play in new window | Download | Embed
Subscribe: Google Podcasts | Spotify | Stitcher | Email | TuneIn | RSS | More
There is great power in giving to your loved ones as a part of your legacy. 
But since legacy gifts can be life-altering for those who receive them, it's crucial to plan ahead. 
In this episode of Wealth Is In The Details, join Peter Raskin as he navigates the path of gifting assets to create a legacy. He shares must-know planning tips around the monetary and emotional components of legacy giving and shares ways you can start planning for your legacy today. 
 In this episode, you will learn:

The importance of a comprehensive plan when passing down a legacy and gifting assets 

How taxes and tax rules differ when giving and receiving a family legacy or gift 

Why tax planning should be involved in your legacy planning process

How an education-related 529 plan can create tax-free earnings 

And more!
Listen today to learn the financial and non-financial considerations that come with passing down your legacy through gifting!
Resources: Raskin Planning Group  | Peter Raskin
CRN-3425402-012721
Disclosure: This is not intended to be a substitute for professional investment advice. Always seek the advice of your financial adviser or other qualified financial service providers with any questions you may have regarding your investment planning.
Peter Raskin is a registered representative of Lincoln Financial Advisors.