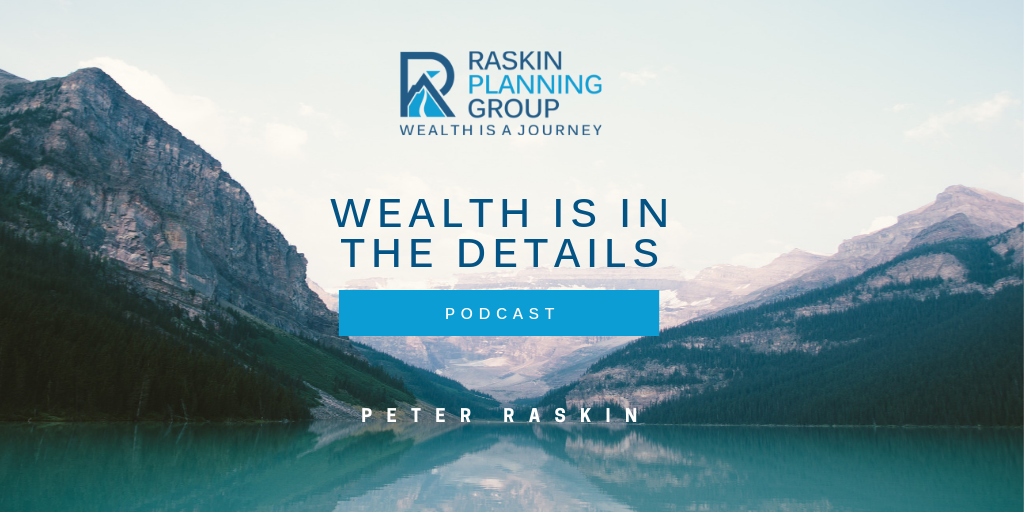 Episode 12 –  How to Plan for Contingencies in Retirement
Episode 12 –  How to Plan for Contingencies in Retirement
Podcast: Play in new window | Download | Embed
Subscribe: Google Podcasts | Spotify | Stitcher | Email | TuneIn | RSS | More
Thanks to technology, humans are living longer than ever before, and it is important to consider that when planning for retirement.
On that note, Peter Raskin explains the importance of contingency planning in retirement with a special focus on healthcare costs.
In this episode, you will learn:
How to insure your long-term care costs in order to save you money should you require in-home or institutional care

The basics of purchasing long-term care insurance

Why married couples who purchase an insurance policy save money on premiums

How to determine the correct plan and policy for you and your family

And more!
Tune in today and learn how to plan for contingencies!
Resources:  Raskin Planning Group  
CRN-2445640-030419