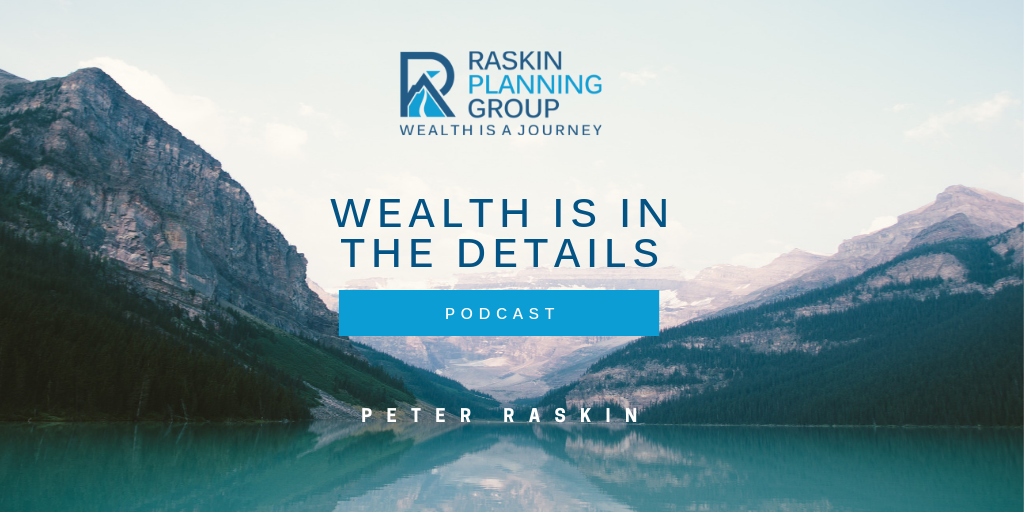 Episode 17 – Discussing Health Care and Medicare Concerns in Retirement — With Camille Barron
Episode 17 – Discussing Health Care and Medicare Concerns in Retirement — With Camille Barron
Podcast: Play in new window | Download | Embed
Subscribe: Google Podcasts | Spotify | Stitcher | Email | TuneIn | RSS | More
How will you handle the transition from using your employer's health insurance plan to individual insurance once you retire? This is a shift that many people find overwhelming.
This episode is all about giving you the support and answers you need to prepare for that transition. Peter Raskin is joined by health care insurance specialist Camille Barron to discuss your options and clear up your concerns about health care insurance and Medicare. 
In this episode, you will learn:
Why Raskin Planning Group brings in specialized consultants to assist clients with health care insurance options

Details about Medicare and options for supplemental coverage

Health care insurance options for retirees under 65 years old

Primary versus secondary insurance

And more!
Tune in to learn about choosing Medicare and health care insurance for your retirement!
Resources:  Raskin Planning Group | Healthassist: (978) 526-0012 | The Law, Your Money…and You!
CRN-2537444-051019
Disclosure: The is not intended to be a substitute for professional investing advice always seek the advice of your financial adviser or other qualified financial service provider with any questions you may have regarding your investment planning.
Peter Raskin is a registered representative of Lincoln Financial Advisors.
Securities offered through Lincoln Financial Advisors Corp., a broker/dealer. Member SIPC. Investment advisory services offered through Sagemark Consulting, a division of Lincoln Financial Advisors, a registered investment advisor. Insurance offered through Lincoln affiliates and other fine companies. Raskin Planning Group is not an affiliate of Lincoln Financial Advisors.