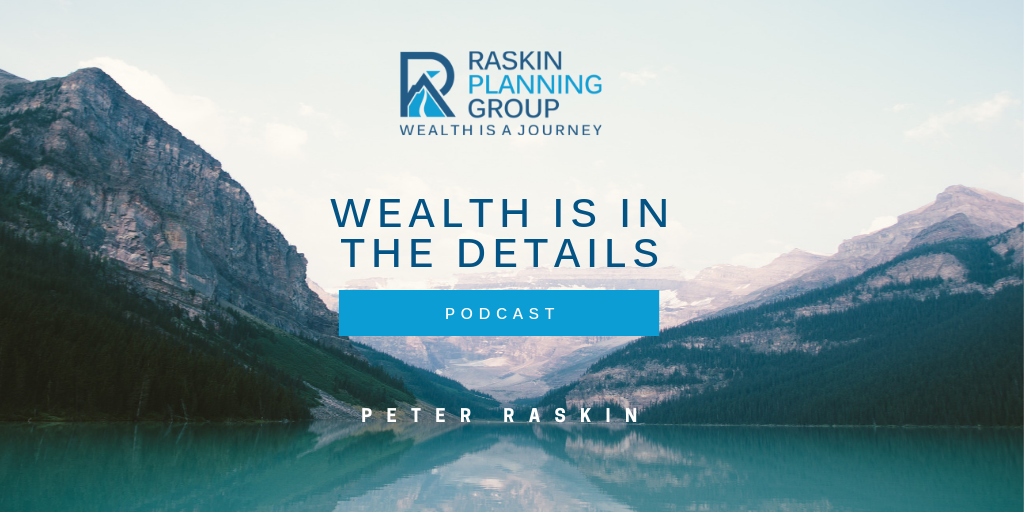 Episode 18 – Property and Liability Insurance — With Guest Bob Mansfield
Episode 18 – Property and Liability Insurance — With Guest Bob Mansfield
Podcast: Play in new window | Download | Embed
Subscribe: Google Podcasts | Spotify | Stitcher | Email | TuneIn | RSS | More
No one likes to spend a lot of time thinking about bad things that might happen. However, in the economic reality in which we live, it is critical and prudent to be prepared. 
In this episode, Peter Raskin sits down with guest Bob Mansfield, an expert in property and liability insurance at HUB International, to hear his insights on how to protect property and financial assets. 
In this episode, you will learn:
Why having a higher deductible may save you money in the long run

Why Bob believes that an umbrella policy is a peace-of-mind insurance for families

How claims may (or may not) impact the cost of your insurance

What makes HUB International different from other brokers

And more!
Tune in to this episode of the Wealth is in the Details Podcast with Peter Raskin and guest Bob Mansfield to learn about property and liability insurance!
Resources:  Raskin Planning Group | HUB International | Bob Mansfield
CRN-2660598-072919
Peter Raskin is a registered representative of Lincoln Financial Advisors. Securities and advisory services offered through Lincoln Financial Advisors Corp., a broker/dealer and registered investment advisor. Insurance offered through Lincoln affiliates and other fine companies. Raskin Planning Group is not an affiliate of Lincoln Financial Advisors.