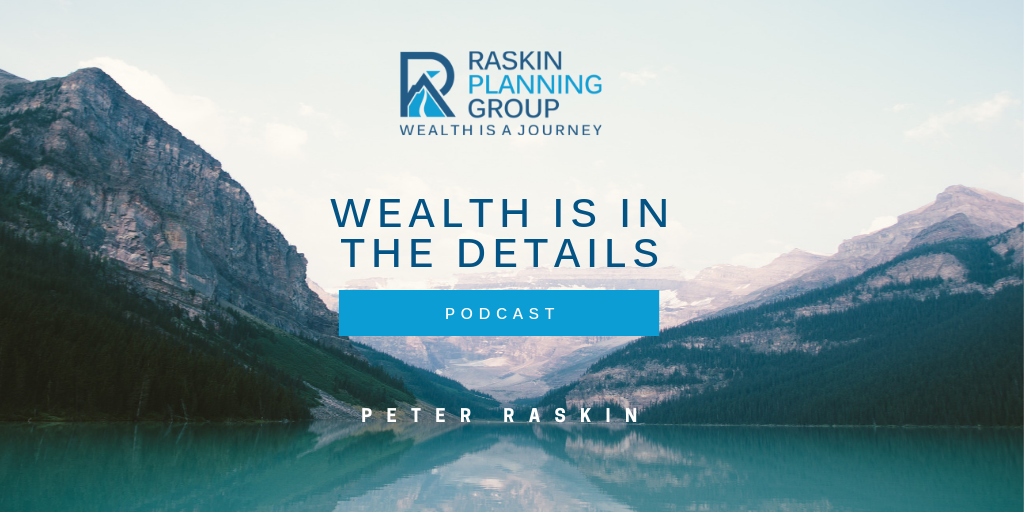 Episode 20 – Is a Target Date Fund Right for You?
Episode 20 – Is a Target Date Fund Right for You?
Podcast: Play in new window | Download | Embed
Subscribe: Google Podcasts | Spotify | Stitcher | Email | TuneIn | RSS | More
In today's world, more and more people are investing in a target date fund (TDF) when saving for retirement. 
In this episode, Peter Raskin discusses why target date funds are so popular and then helps you to consider whether this investment approach is right for you. 
In this episode, you will learn:
How risk and rate of return fluctuate on TDFs throughout your life

Why it's important to understand what type of fund your money is invested in

Why your rate of return may disappoint you — and why this experience is normal

And more!
Tune in to hear Peter's insights about target date funds and consider if they're right for your investment strategy!
Resources:  Raskin Planning Group
CRN-2655721-072419
Disclosure: The is not intended to be a substitute for professional investing advice always seek the advice of your financial adviser or other qualified financial service provider with any questions you may have regarding your investment planning.
Peter Raskin is a registered representative of Lincoln Financial Advisors.
Securities offered through Lincoln Financial Advisors Corp., a broker/dealer. Member SIPC. Investment advisory services offered through Sagemark Consulting, a division of Lincoln Financial Advisors, a registered investment advisor. Insurance offered through Lincoln affiliates and other fine companies. Raskin Planning Group is not an affiliate of Lincoln Financial Advisors.
Lincoln Financial Advisors Corp. and its representatives do not provide legal or tax advice. You may want to consult a legal or tax advisor regarding any legal or tax information as it relates to your personal circumstances.
In a June 30, 2018 article published by Forbes Magazine, "Why Target Date Funds Dominate the 401k Market", the author say that JP Morgan estimates that by 2019, 88% of plan contributions are expected to flow into Target Date Funds.