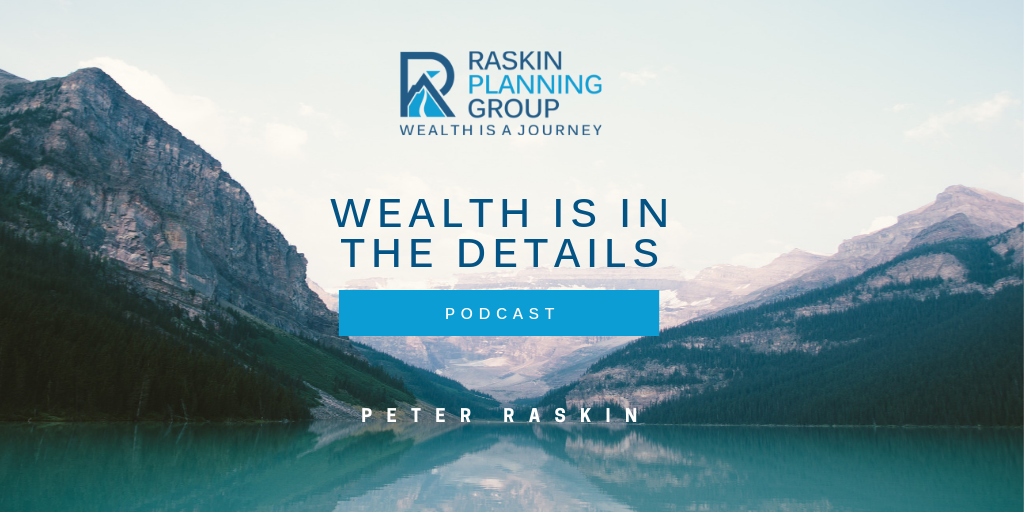 Episode 26 – How to Align Your Values With Your Investing
Episode 26 – How to Align Your Values With Your Investing
Podcast: Play in new window | Download | Embed
Subscribe: Google Podcasts | Spotify | Stitcher | Email | TuneIn | RSS | More
When you align your financial plans with your personal values, it becomes much easier to achieve your goals. 
In this episode, Peter Raskin explains how he helps his clients align their values with their financial plans through an approach called responsible investing. This episode is a must-listen for anyone who wants to choose the companies they invest in, not only based on financial criteria, but also with a strong consideration of environmental, social, and governance issues. 
In this episode, you will learn:
What responsible investing really is and how to get started

What environmental, social, and governance factors are and why they're important to consider in responsible investing

How to screen and engage with companies that align with your values

The trends around ESG investing

And more!
Tune in and learn how to invest in companies whose values align with yours!
Resources:
Disclosure: The is not intended to be a substitute for professional investing advice always seek the advice of your financial adviser or other qualified financial service provider with any questions you may have regarding your investment planning.
Peter Raskin is a registered representative of Lincoln Financial Advisors.
Securities offered through Lincoln Financial Advisors Corp., a broker/dealer. Member SIPC. Investment advisory services offered through Sagemark Consulting, a division of Lincoln Financial Advisors, a registered investment advisor. Insurance offered through Lincoln affiliates and other fine companies. Raskin Planning Group is not an affiliate of Lincoln Financial Advisors.
Lincoln Financial Advisors Corp. and its representatives do not provide legal or tax advice. You may want to consult a legal or tax advisor regarding any legal or tax information as it relates to your personal circumstances.
CRN-2809873-110419