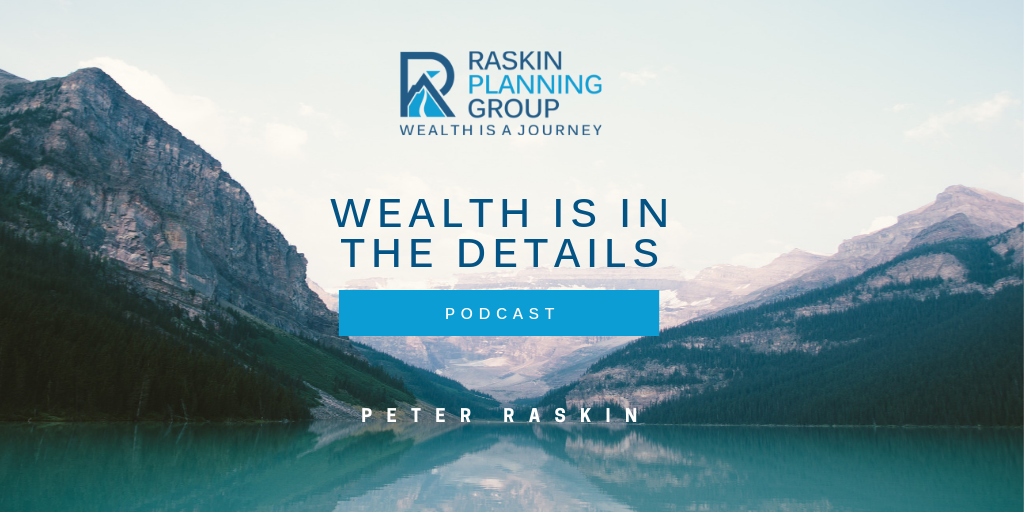 Episode 28 – Trust Is About Certainty and Love — With Dean Mioli
Episode 28 – Trust Is About Certainty and Love — With Dean Mioli
Podcast: Play in new window | Download | Embed
Subscribe: Google Podcasts | Spotify | Stitcher | Email | TuneIn | RSS | More
"Trust" is defined as having a reliance on the integrity, ability, and surety of a person or a thing. In short, trust equals certainty. 
With estate planning, anyone who sets up a trust does so because they want to feel certain about a future outcome. 
In this episode, Peter Raskin is joined by Dean Mioli, director of investment planning at SEI Private Trust Company, to unpack the numerous benefits of establishing a trust. This is a conversation that answers basic questions about trusts and dives into more complex matters about leaving assets to children, tax planning, and making the process easier for your trustee. 
In this episode, you will learn:
What the purpose of a trust is and how it's structured

Nonfinancial reasons for having a trust

What to consider when choosing your trustee

Examples of how a discretionary trustee can help maintain the harmony in your family

And more!
Listen in now to learn about the benefits of establishing your trust. 
Resources:
Raskin Planning Group: (617) 728-7433 | SEI Private Trust Company  
CRN-2841444-112219
Disclosure: This is not intended to be a substitute for professional investing advice always seek the advice of your financial adviser or other qualified financial service provider with any questions you may have regarding your investment planning.
Peter Raskin is a registered representative of Lincoln Financial Advisors.
Securities offered through Lincoln Financial Advisors Corp., a broker/dealer. Member SIPC. Investment advisory services offered through Sagemark Consulting, a division of Lincoln Financial Advisors, a registered investment advisor. Insurance offered through Lincoln affiliates and other fine companies. Raskin Planning Group is not an affiliate of Lincoln Financial Advisors.